Mid West Double Cattle Trough ~ 16 Ft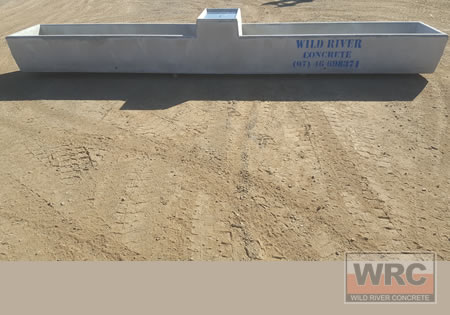 Specifications: Model L16C
Length: 5300mm  ( 17'4″)
Width: 790mm (2'7″)
Height: 490mms (1'7″)
Weight: 1700kg
Volume: 1200ltr (263 gal)
Inlet Size: 50mm (2″)
Outlet Size 100mm (4″)
Contact Us for Pricing
Key Features
The L16C is a trough that has a valve cover in the centre and outlets at both ends.

This cattle trough is ideal to be put between fencelines at a right angle. It has 16ft of drinking space.
WRC are the QLD manufacturer and distributor of Mid West Concrete Troughs. The range of long troughs can fit most applications from cattle, horses, sheep and goats. The built-in float protector gives the grazier peace of mind that livestock cannot damage float valves as they are contained in the float recess and are ideal for a split fence set up.
Image Gallery