Pig Shed Slat System ~ 3Mtr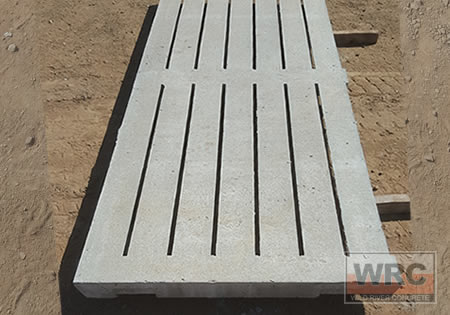 Specifications:
Length: 3040mm  ( 10′)
Width: 1200mms (4′)
Thickness: 105mms (3.75″)
Weight: 670kg
Contact Us for Pricing
Key Features
Pig Growers and Breeders .

Have a look at our easy to install pig shed bearer and slat system. We have a quick and very effective way of installing an immediate suspended deck in your pig shed. Our precast bearer system means you do not have the issue of having to install besser blocks and core fill them. Just simply install our concrete bearer system and drop the 3000 x 1200 x 100mm floor tile on top and there you have an immediate floor. Made from 40MPA reinforced concrete.
Image Gallery