Western Long Trough 4.0Mtr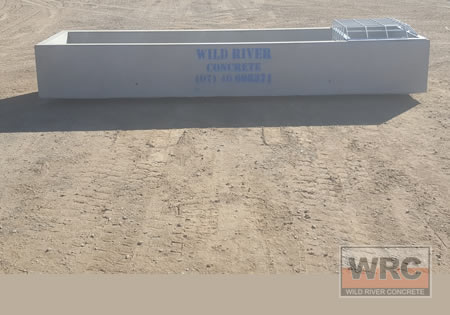 Specifications: Model WLT40
Length: 4000mm  ( 12′)
Width: 1000mm (3'4″)
Height: 550mms (1'10")
Weight: 1930kg
Volume: 1300ltr (288 gal)
Inlet Size: 50mm (2″)
Outlet Size 100mm (4″)
Contact Us for Pricing
Key Features
The Western Long Troughs have been produced for larger mobs of larger cattle coming to water and requiring a volume of water.

They are a solid, robust product designed to last in  tough western applications. A smooth finish makes for ease of cleaning.
This trough comes with the option of either a hot dipped galvanized cage or a concrete float chamber with galvanized plate lids.
Image Gallery